GS6 Ultimate Gym Package Incl MF4000 + 25kg stack
Buy now and you will get $61.96 off on your next purchase (T&C apply).
Cashback Offer – Terms & Conditions
This product is currently out of stock and can be pre-ordered. The estimated date of arrival is early January 2022. Orders will be shipped immediately after arrival.
Find everything you need to feel the burn in your home gym with the Cortex GS6 Ultimate Gym Package. The GS6 multi-station challenges every use from beginner to pro with a 73.5kg weight stack with 5.7kg plates, and a bonus 25kg weight stack addon. With a weight stack totalling 98.5kg, it is also protected from tampering with the weight stack shield, making it perfect for home or studio. This package transforms your home gym with the additional MF 4000 Bench.
38+ EXERCISES
98.5KG WEIGHT
STACK
2000LB TENSILE
CABLES
HEIGHT ADJUSTABLE
SEAT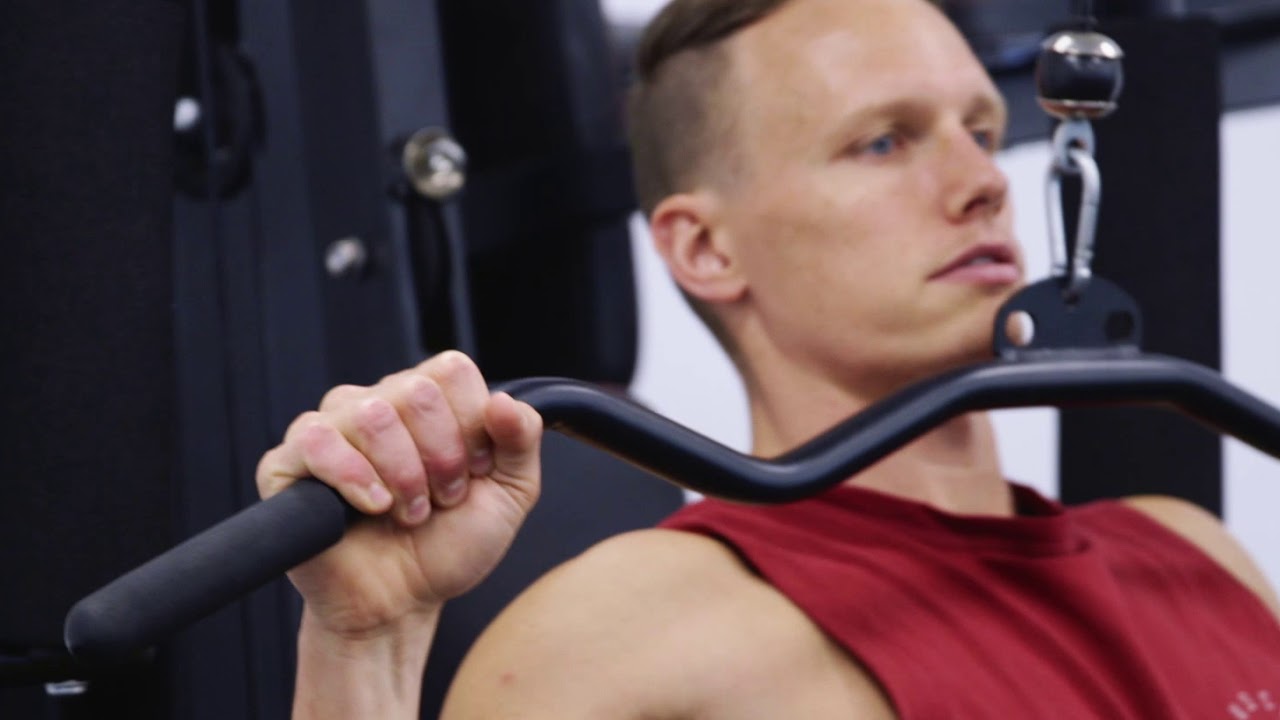 GS6 Ultimate Gym Package
Includes
- 1 x GS6 Multi-station
- 1 x MF-4000 Bench
- 1 x 25kg Weight Stack
Over 38 exercises
The GS6 Multi-station is super versatile and will turn your home, garage or studio into a complete gym, offering over 38 exercises. Get a full body workout, targeting key muscle groups with upper body and lower body exercises. Diagrams are available to guide you through.
Workout Chart Included
Multi-station Versatility
Get a complete and full body workout with our versatile design. Hook on different attachments for different cable machine workouts on upper, middle and lower attachment points, and a strong built-in power tower for key bodyweight exercises. Our sit-up bench will allow you to strengthen your core, comes as a free-standing unit and can be folded away with ease.
1.

Lat Pulldown Bar

2.

Chest Press / Flys

3.

Preacher Pad

4.

 98.5kg Weight Stack (With bonus weight pack)

5.

Leg Extension

6.

Integrated Power Tower (Allows for body weight exercises
ranging from pull ups, chin-Ups, dips and more)

7.

Sit-up Bench (You'l be able to achieve awesome abs and
strengthen your core with our sit-up bench combo)
For Beginners to Pros
Our Ultimate Gym Set package includes the 25kg weight addon, making your weight stack a total max of 98.5kg!
1. Total of 98.5kg
2. Additional 25kg Weight Stack included
Built to Last
Using high quality steel, our GS6 station uses a solid, commercial inspired frame that will endure the toughest workouts.
Excellent Ergonomics to Suit all users
1.

Height Adjustable Seat

2.

Height Adjustable Preacher Pad

3.

Big clearance between Upper Pulley and Seat (Great for doing Lat Pull-downs)

4.

Rotatable Foot Plate for Seated Low Rows
Multi-Function Bench Press and Squat Rack
*Weights and Barbell Not Included
Multiple Bench Angles
Flat, incline, decline and vertical bench angles.
Benefit from the maximum amount of variety your bench press. The MF-4000 features a total of 5 angle settings, including 2 incline angles.
2 Sets of Barbell Hooks & Safety Spot Bars
1.

2 Sets of Barbell Hooks

 

- The fully adjustable barbell hooks and safety spot bars allow for the full range of user heights as well as a great variety of exercises on the bench press and squat rack.

2.

Safety Spot Bars

 

- Great for bench press or as an additional height level for the squat rack.
Adjustable Leg Holders
3 levels of adjustment for the leg holders. Great for keeping your body secure during decline exercises, such as decline bench, and ab crunches.
Heavy Duty Cables
Rated to 2000lb of tensible strength.
Standard Attachments Included
Tricep Rope, Lat pulldown, Cable Curl & Ankle Strap (Colours May Vary)
Deluxe Padding & Stitching
The perfect amount of cushioning supported by strong stitching for any type of exercise.
Heavy Duty Cables
Rated to 2000lb of tensible strength
Deluxe Padding & Stitching
The perfect amount of cushioning supported by strong stitching for any type of exercise.
TECHNICAL SPECIFICATIONS
FEATURES
- 38+ Exercises for a full body workout
- Power-Tower module for dips, chin ups, knee raises and more
- Free-standing & Foldable Ab-Bench

- Lat Pulldown Bar, Curl Bar, Tricep Rope, Single Handle and Ankle Straps included
- Height Adjustable Preacher Pad for Bicep Curls
- Diagram Chart for workout guidance
DIMENSIONS AND WEIGHT
Packaging Size
Carton 1: 199cm x 67cm x 22cm (L x w x H), 78.5kg
Carton 2: 187cm x 64cm x 21cm (L x w x H), 30kg
Carton 3: 41cm x 24cm x 19cm (L x w x H), 25kg
Carton 4: 41cm x 24cm x 19cm (L x w x H), 25kg
Carton 5: 41cm x 24cm x 19cm (L x w x H), 25kg
Carton 6: 41cm x 24cm x 19cm (L x W x H), 25kg
Carton 7 (Weight Addon): 41cm x 24cm x 19cm (L x w x H), 25kg
Carton 8 (Bench Press): 127cm x 49.5cm x 20.1cm (L x W x H), 34.8kg
| | |
| --- | --- |
| Occupancy Size | 211cm x 163cm x 230cm (L x W x H) |
| Gross Weight | 268.8kg |
STRUCTURE & TECHNICAL
- 250kg Max Body Weight
- Dural Powder Coating Finish
- Deluxe Padding and Stitching (Carbon Fibre Pattern)
- Contoured / Lumbar support back padding
- 2000lb tensile strength aircraft cables

- Height Adjustable Seat
- Height Adjustable Preacher Pad
- Default 73.5kg Weight Stack: 12 x 5.7kg and 1x 5.1kg
- Includes 25kg Weight Stack Addon
- Attachment Chain Link included

WARRANTY
This product is covered by the following warranty/warranties:
· 12 Months Parts replacement warranty